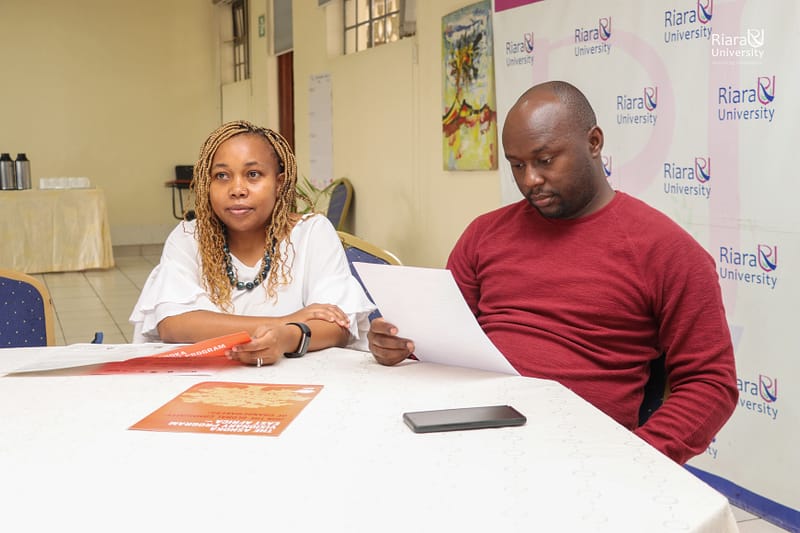 ATPS AT A SOCIAL INNOVATION AND TRANSFORMATION WORKSHOP
On 25 October 2023, Riara University held a Social Innovation and Transformation Workshop, a gathering of visionaries and changemakers who were weaving the fabric of a new future for education and entrepreneurship. Among the attendees were Susan Mburu, the Communication and Outreach Officer at the African Technology Policy Studies Network (ATPS), and Wentland Muhatiah, the Research Officer at ATPS.
The event was a convergence of
influential partners from the Accelerating Entrepreneurship Support in Universities in Kenya (AESU) initiative. Riara University, Ashoka East Africa, ATPS, and Open University-UK had all come together to embark on a transformative journey.
The Social Innovation and Transformation Workshop was more than just a meeting; it was a symbol of hope, determination, and collaboration. It showcased the power of synergy, where institutions like Riara University are reinventing themselves to create innovative learning environments. Moreover, it demonstrated how organizations like ATPS are wholeheartedly devoted to empowering individuals, organizations, and institutions with knowledge and innovation, lighting the path toward a brighter future for Africa.
In the backdrop of this gathering, a collective aspiration emerged—to build a thriving ecosystem of entrepreneurship and higher learning that will empower the next generation to become the leaders and innovators of tomorrow. As Susan Mburu aptly put it, "Innovation and transformation are not just buzzwords; they are the driving forces behind progress. ATPS is here to be part of this journey, and together, we will continue shaping the future with bold and innovative ideas."